Category: Concessions and More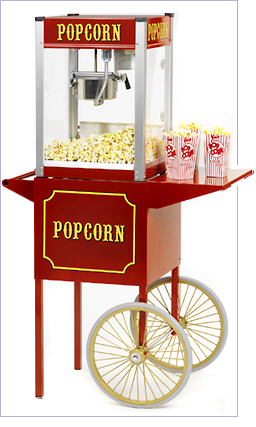 If you are only ordering concession machines, please make arrangements to pick them up at our warehouse. All machines are delivered and picked up with all other items you have reserved, at the same time.
If you need other arrangements, please let us know upon reserving.
Awesome Carnival Party Package $1305


$1,225.00

Carnival Treat Shop Concession Booth


$225.00

Easy N Fun Party Package


$270.00

Yummy Summer Package


$345.00

A Day at the Circus


$850.00

Black Popcorn Machine 8 oz with cart Includes 50 servings


$95.00

Bubble Machine Includes Bubble Solution


$30.00

Cotton Candy Machine 2 Includes 75 Servings


$95.00

Cotton Candy Machine Includes 75 Servings


$95.00

Hot Dog Roller Grill


$75.00

Hot Dog Rotisserie Machine


$55.00

Hot Dog Steamer


$55.00

Huge Cooler Rental


$20.00

Nacho Cheese Dispenser Includes 50 servings


$95.00

Pizza Oven Rotating Machine Rental


$55.00

Red Popcorn Machine 8 oz with cart Includes 50 servings


$95.00

Sno Cone Machine Includes 100 svgs without cart


$85.00

Sno Cone Machine with cart Includes 100 servings


$95.00

Star Roller Hot Dog Grill


$95.00

Twin Bowl Slushie Margarita Machine Includes 2 flavors


$175.00
Copyright 2010, Chicago Moonwalks(tm) 312-330-0925